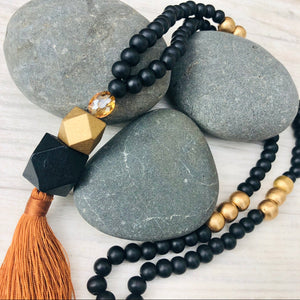 Uniquely handmade jewellery & accessories
Fun pieces that are both affordable and unique.  They are perfect gifts or a wonderful idea for when you need to treat yourself.  
Shop Now
A Dozen Ideas
A treasure trove of tassel necklaces, keyrings, bagclips, charms and a whole lot of add-on tags to personalise them.  
We aim to make top quality, unique items, affordable enough to treat yourself and those that you love.
Nicole Cowan and Nikki Sherrard Bring you A Dozen Ideas
A Dozen Ideas specialises in working in a variety of mediums, our favourites being geometric bead jewellery, handmade tassel necklaces, planner charms and bag accessories.
All of the pieces that you will find here are designed and lovingly crafted in our studio in Te Kowhai, New Zealand, and are shipped countrywide.
A Dozen Ideas is a small business and we invite you to follow us on Instagram and Facebook, both of which are updated on a regular basis with pictures of our newly designed pieces.